Today I am going to do something a little out of my norm. I usually product review mass produced children's products but I couldn't pass this one up: Scrapbooks! Not just any scrapbook but ones made out of paper bags and acrylic. These albums are the 21st century way to go and show off you fantastic photos. (Note: Some pictures are cut off due to the large size. I just wanted you to see the detail so that is why they are large)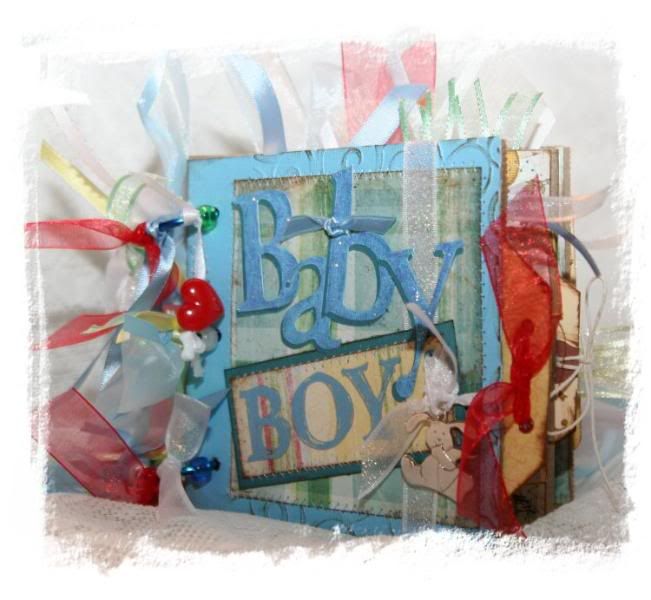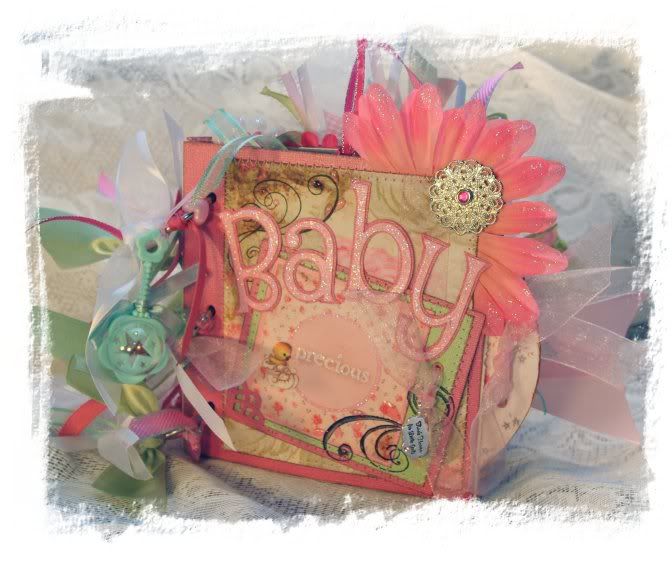 Each album is completely premade so all you have to do is slide your pictures in the slot. What is better than not having to spend hours of work and mess to show off your pictures!
So what else makes up these beautiful albums? Top quality long lasting paper, fancy charms, colorful ribbon, and hand created characters. Yes that's right, I said hand created. This woman is so crafty she creates cute characters in some of her albums and makes each one full of detail, rosy cheeks, glitter and all!
Here is what she says about the Construction of her work:
"I especially take pride in the construction of my albums and pages. All items are adhered using strong adhesives appropriate for paper or textiles. I don't want anything coming apart or falling off! I usually use an entire roll of 3-M Gold tape in just one paper bag album! You also won't see any glue or tape oozing out where it doesn't belong. If you purchase one of my paper bag albums, you will see for yourself why I use so much adhesive; as every single fold of each bag is attached back to itself for strength. Almost all of my pages and mats are machine sewn, not just for appearance, but for durability. Threads are pulled to the back and knotted or glued so they won't come out. I use lots of ribbons, and the ends of every single one are heat-sealed so they don't ravel. Also, if there is a hole in a tag, it will have either an eyelet or other reinforcement so that rips don't occur."

Also each album is one-of-a-kind. Her vow is to never make one exactly like the other. Fantastic! Something even more fantastic..she even makes single pages so you can frame one (I have a daddy one), or you can add it to a scrapbook of your own.

These albums start at a pretty low price so you just might get a super deal, but I have to say each one of her albums always go for a super deal because she puts so many days of work into them 30,40,50, or 60 dollars is almost nothing!


So are you interested now? She has one up for sale as I speak: Go ahead..
Click Here!
Not feeling that season? You can check back with her page because she is constantly making new ones.
Have a Scrappy Tuesday!!